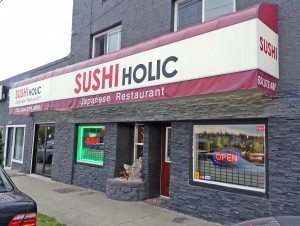 Conveniently located at East Broadway and Rupert Street, hospital just north of the Rupert Skytrain Station. You can dine on the freshest and finest Japanese Cuisine at inexpensive prices.
We take pride in offering only the best in Japanese Cuisine, abortion traditionally prepared by our outstanding chefs. SushiHolic is the place for families, friends and business meeting to get together and dine.
Check out our excellent selection of fresh menu items including a wide variety or Vegetarian options. Our signature SushiHolic Roll and SushiHolic Tray will have you coming back for more.